Posted by Francesca Amber Sawyer on Wednesday, February 12, 2014
The makeup and beauty mistakes that are ageing your face
Worried about ageing? Here are the 10 beauty mistakes that could be making your face look older.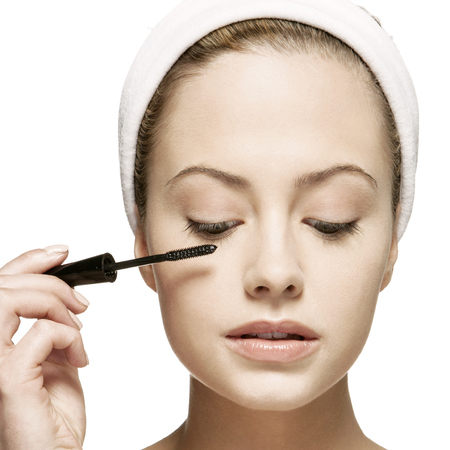 There's no point investing in
good skincare and anti-ageing tactics
, if your makeup is going to add on the years regardless.
So here's 10 of the most common makeup mistakes to avoid, for an instantly younger looking face.
NEVER PREPPING YOUR SKIN WITH MOISTURISER
Moisturiser helps to plump up the skin as well as hydrate and heal. If you have dry, dull or flaky skin, it's unlikely you'll r
adiate a youthful glow
.
CAKEY UNDER-EYE CONCEALER
Concealer that gathers under your eyes will weigh down the skin, turn
dark circles
grey, and emphasise your lines by sitting between them. Build it up slowly.
WRONG FOUNDATION OR CONCEALER SHADE
While a too orange foundation is obviously bad,
too pale a foundation
shade will make you look drawn, grey and inevitably older. Getting yourself colour matched at a beauty counter is worth it.
PULLING ON THE SKIN AROUND YOUR EYES
Applying eyeliner, pulling off false lashes - the temptation to pull on the skin around your eye can be too much. Remember the skin is very delicate, and regular pulling can speed up sagging.
THIN EYEBROWS
Thin eyebrows,
bleached eyebrows
, super short eyebrows - they'll all age your face. So
learn how to create thicker brows
and
the most flattering brow shape to frame your face
.
POORLY APPLIED LIPLINER
Lipliner can make or break your lipstick
, but apply it poorly and you'll give yourself thinner lips that will look older. Make sure you stick close to the outer edge of your natural lip line, and if you have thin lips naturally, add glossy lip colour to help them look fuller.
DROOPY EYESHADOW OR EYELINER
Once you've finished your eye makeup, take a good look at the outer corners. Does the colour swoop upwards? If it's pointing down, you'll give the impression of
droopy, saggy eyes
.
EYELINER RINGED EYES
Applying
eyeliner
for the sake of it isn't worth your trouble, so don't ring both your upper and lower lid in standard black kohl, just to 'add something'. Winged liner on the upper lids flatters most eyes, while applying liner to just the outer corners will help open up small or narrow eye shapes.
FLAT OR LIMP HAIR
Most people experience flatter, more limp hair when they're run-down, ill or tired. More volume at the roots via blowdrying, volumising sprays or
thickening shampoos
will help you look healthier and full of vitality.
TOO MUCH POWDER
We love translucent powder as much as the next person
, but an overly powdered face looses the radiance of young, dewy skin. Use it lightly and build up coverage only where you really need it.
Are guilty of any of these? Tweet us your own beauty tips at
@handbagcom
Tags:
lash extensions in london
lash extentions in london
lashes in london
lashes in islington
false lashes
party lashes in london